Earlier this year our first ever Kickstarter campaign was successfully funded, raising over £2,000 to bring our HAT RACK project to life. During the campaign we announced a stretch goal to include the development of an adapter which reorients the HAT RACK pinout 90 degrees to allow it work with any Raspberry Pi HAT/pHAT which might otherwise foul.
Since we didn't reach the required goal we initially abandoned the idea, but we've found ourselves using HAT RACK more & more and with new upcoming HATs in the works we've decided to release it as a stand-alone product.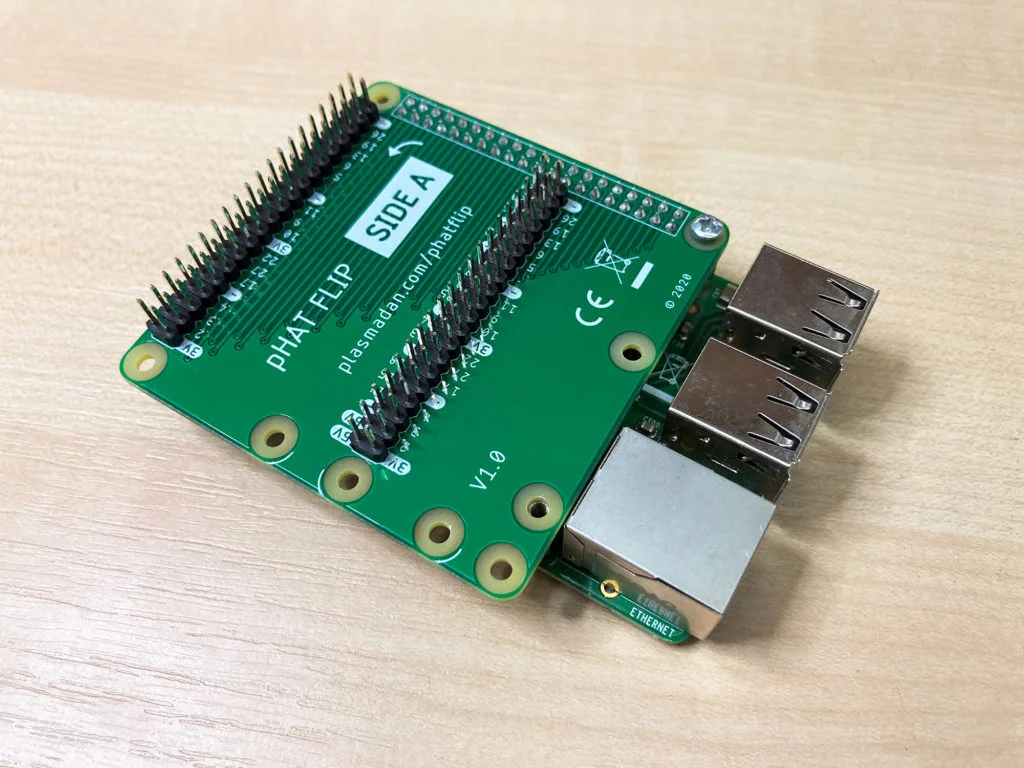 Reversible by design, pHAT FLIP is available as a solder yourself kit and can be used to rotate a Raspberry Pi HAT or 2 pHATs anticlockwise on side A, or flip it over to rotate clockwise on side B. It includes BCM pin numbering on both sides for easy pin identification and is fully compatible with our HAT RACK boards.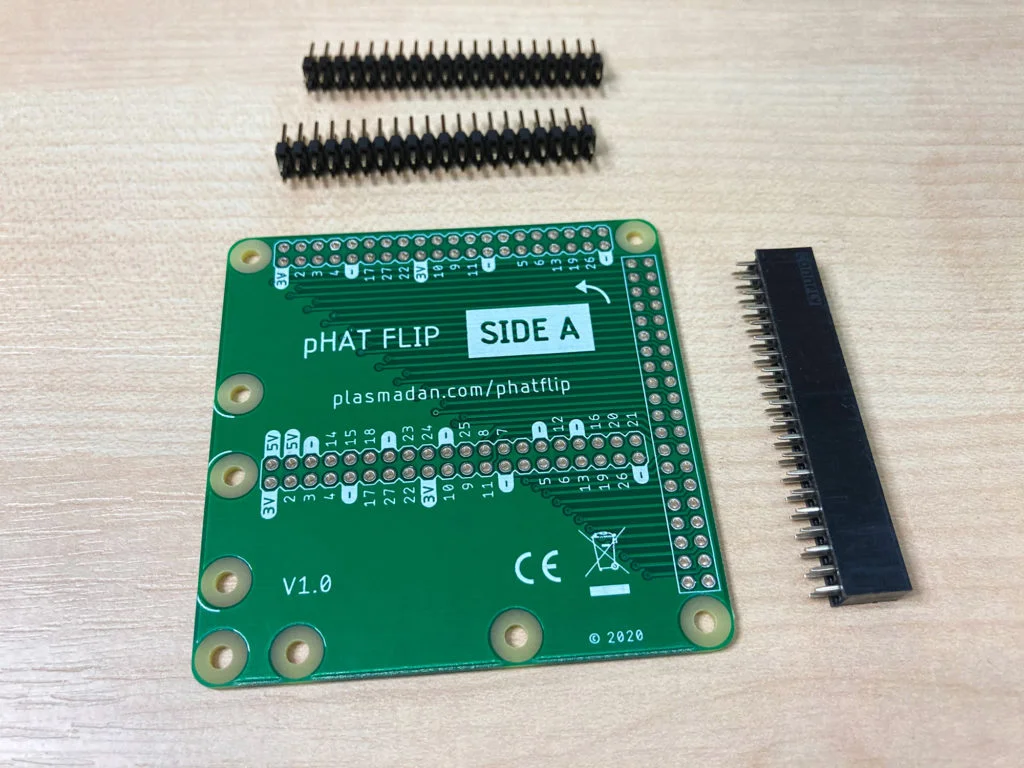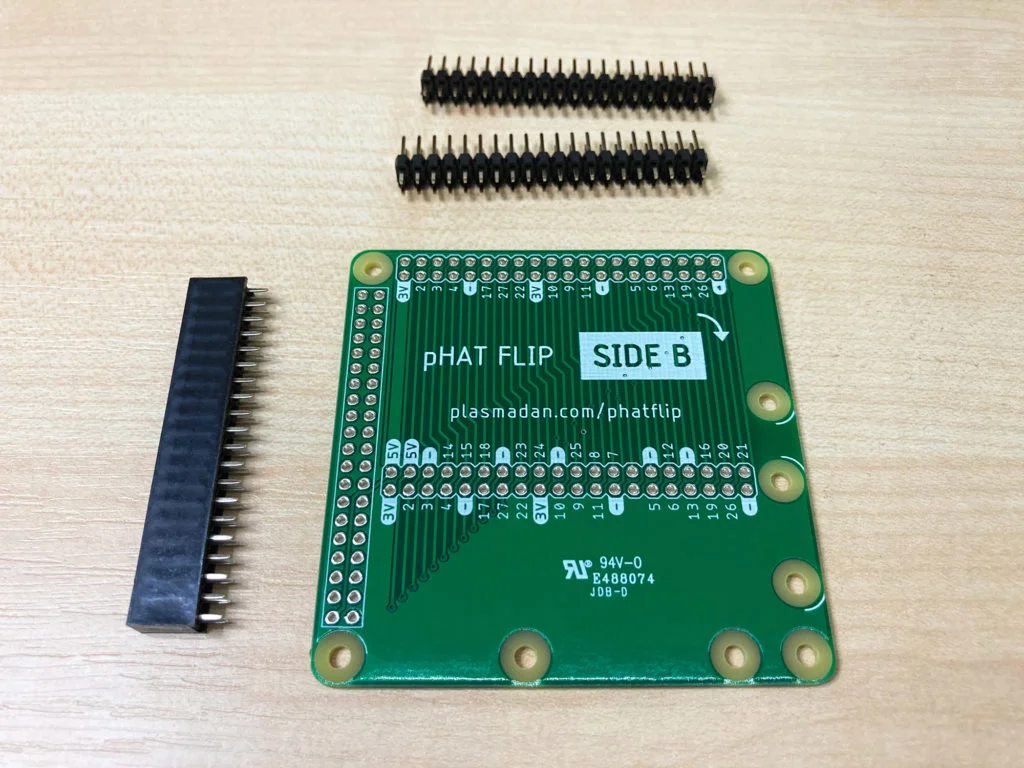 What's Next
We're currently working on a range of HATs for home automation use. We already have working prototypes and are hoping to announce them sometime in February. In the meantime, keep an eye on our Twitter for sneak peaks of these and other projects we're working on.
Buy direct from our online shop or through our distributors. We ship worldwide!
Get in touch for bulk pricing.