We love home automation, especially bespoke setups that make use of Raspberry Pi. There are lots of relay add-on boards available for Raspberry Pi which are great for this type of application, but we couldn't find anything on the market suited to switching more than a few amps. This is fine if you're just controlling a few lights but not much good for anything more powerful, such as home appliances.
So we set-out to create our own ideal high power relay HAT for Raspberry Pi, using the best available relays we can physically fit onto a HAT. By keeping all the main components on the reverse side, we managed to squeeze 2 whopping 30A SPDT power relays onto a HAT, with space for high quality 30A rated screw terminals, for a safe and secure electrical connection.
Introducing: 30A Relay HAT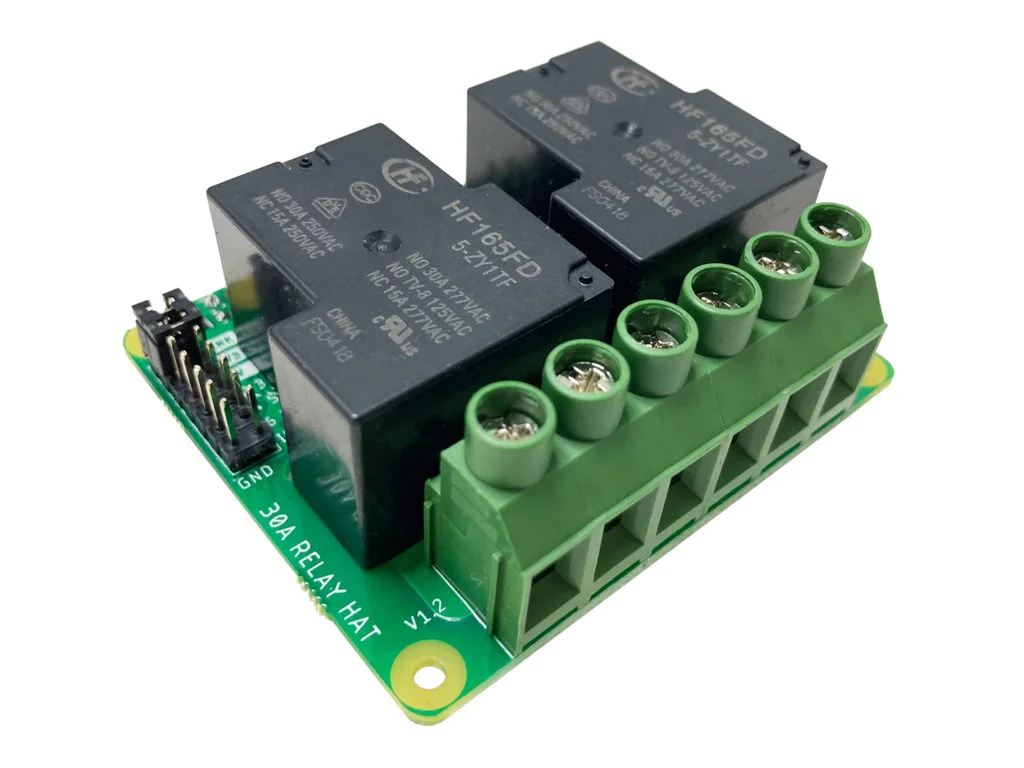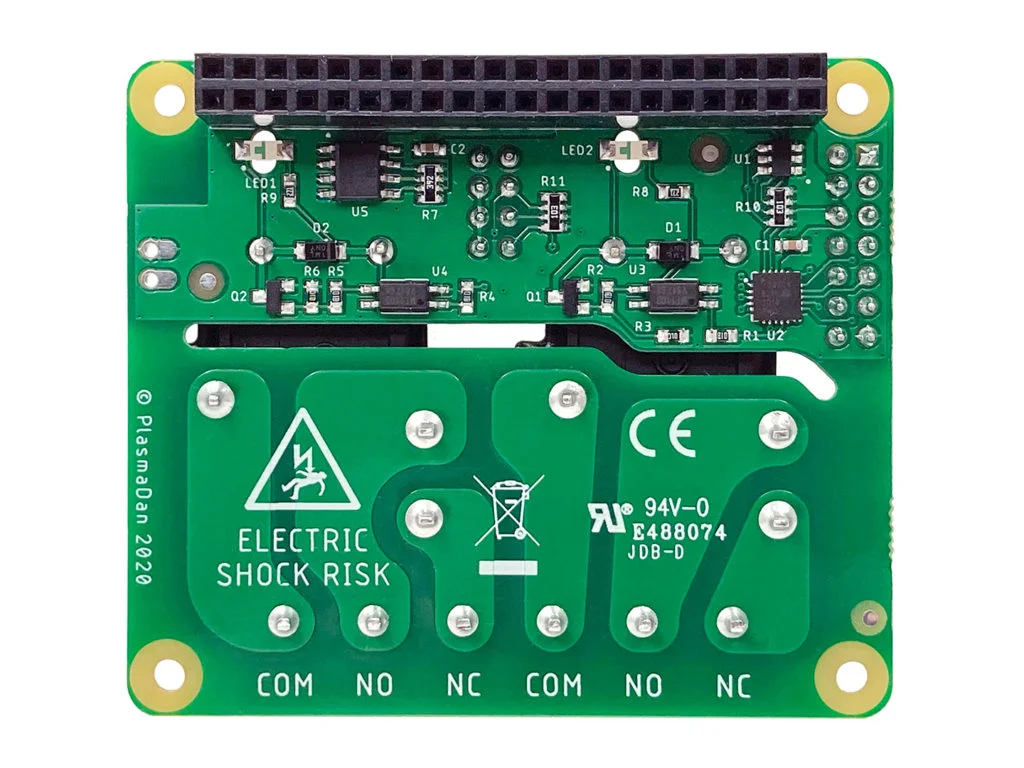 30A is no small fry! We've had to pull-out all the stops to ensure it can safely handle such a large amount of power, including increasing the copper thickness to 2oz and doubling the power traces to both sides of the board.
Controlled via I2C using the well-documented MCP23008 I2C expander, 30A Relay HAT works with other devices too, including Arduino, Teensy, ATMegaZero and any I2C capable host device. We even managed to squeeze in full opto-isolation for both relays and break-out the expander to provide an extra 6 GPIOs for use with your project.
Up to eight 30A Relay HATs can be used with a single Raspberry Pi thanks to the I2C address selection jumpers, and you can even mix & match with other HATs.
You don't need to do any coding to get your 30A Relay HAT working, we've developed an easy to use web GUI which works with all of our MCP23008 & MCP23017 based HATs (including some upcoming ones).
Check-out the Live Demo.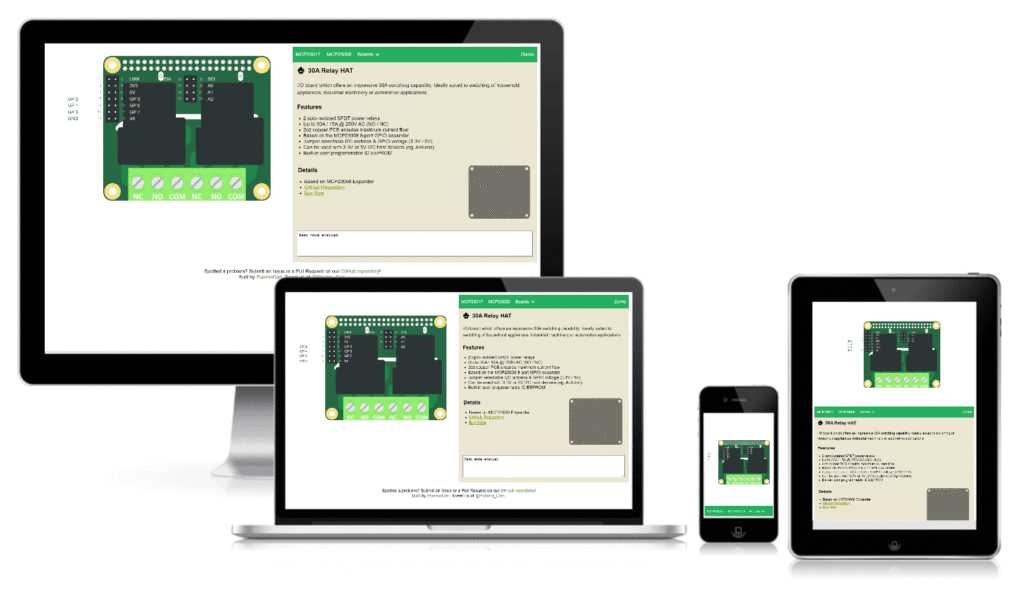 The GUI is designed to be both a user guide & quick reference to the 30A Relay HAT pinout. It's fully responsive and adapts to any screen size.
What's Next
We have other home automation products in the works, keep an eye on our Twitter for sneak peaks of these and other projects we're working on.
Buy direct from our online shop or through our distributors. We ship worldwide!
Get in touch for bulk pricing.