Following the success of our HAT RACK board, we've developed a new mini version for use in smaller projects. The HAT RACK Mini DIN rail carrier is backward compatible with HAT RACK and can be used as an expansion board or standalone. It supports one HAT / pHAT and can be mounted to a DIN rail using standard DIN rail adapters.
Just like the HAT RACK, right-angle headers and sockets allow multiple boards to be daisy chained together to create an array of connected HATs.
The HATs are powered from the host Raspberry Pi using the GPIO port or an optional power input allows the board(s) to be powered from an external 5V DC source.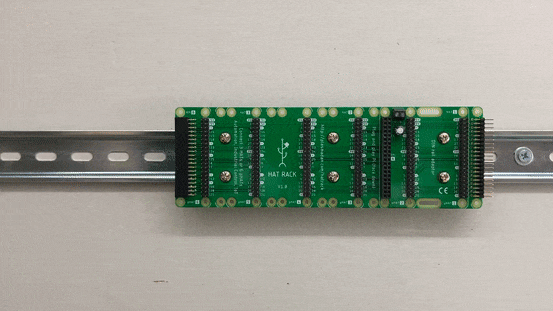 A Raspberry Pi can be directly attached via the right-angle socket, or use the header to connect a ribbon cable. The plug & play design means HATs can also be hot swapped without powering down if required*.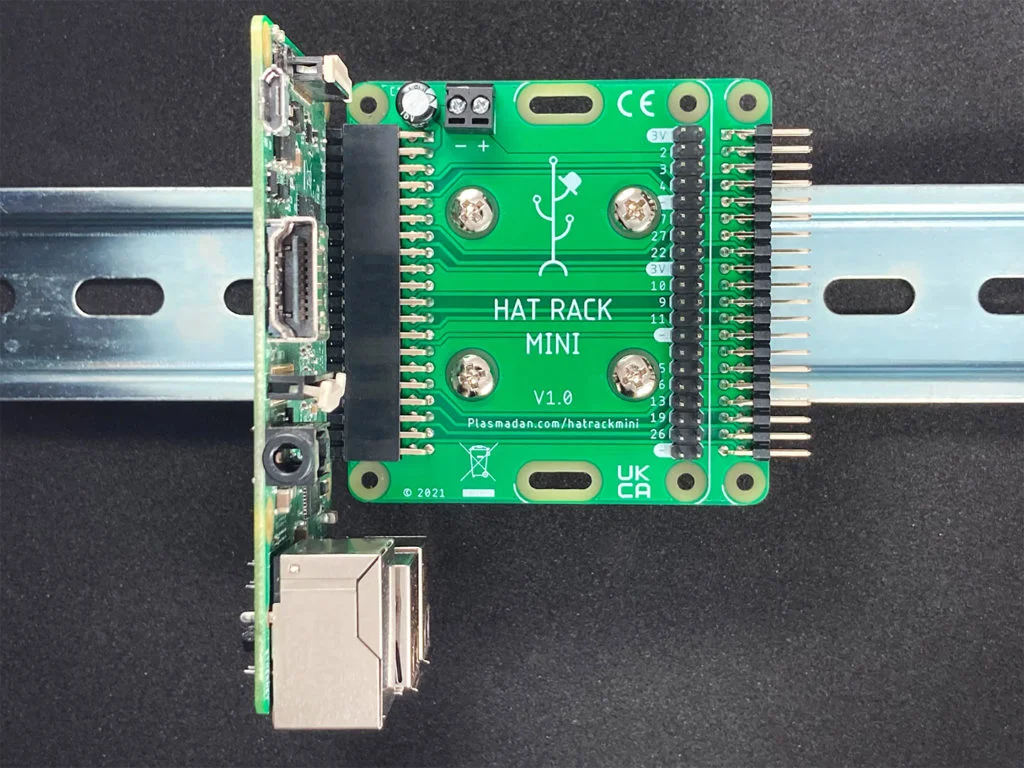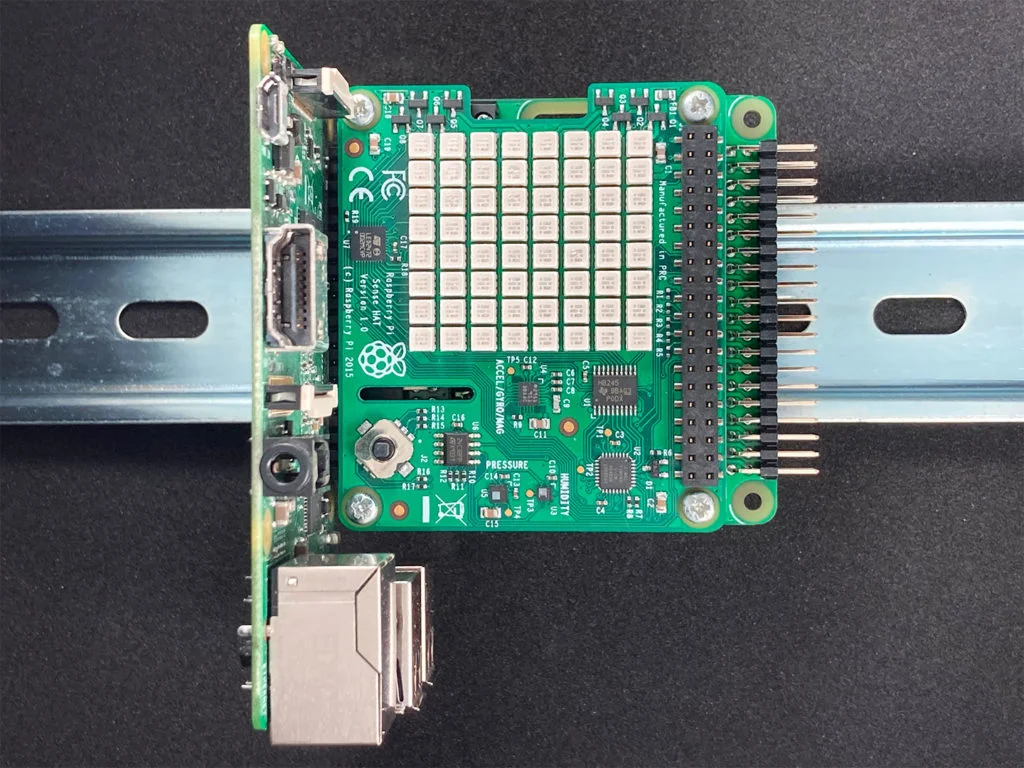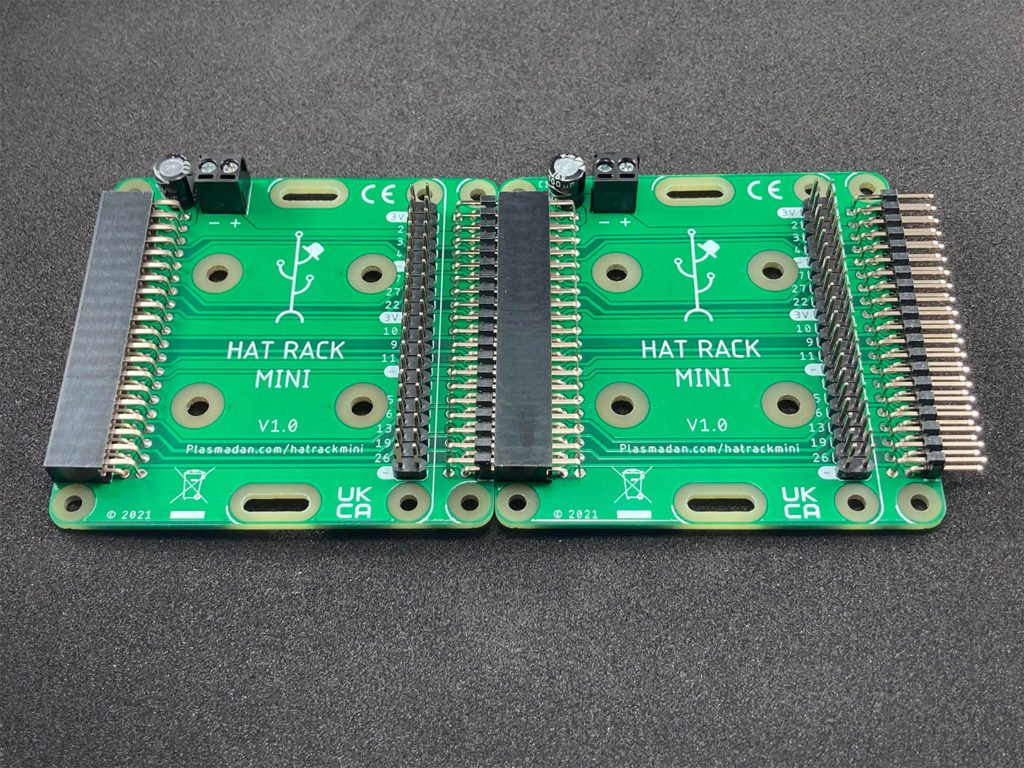 The original HAT RACK board was inspired by a much earlier project: DINPi; a single HAT sized carrier for Pi HATs which we created long before our online store even launched. We've made a few design improvements since then, so the new HAT RACK Mini is effectively it's direct replacement. Check-out the DINPi V2.
The HAT RACK Mini is available to buy direct from our online shop or through our distributors. As always, it's available at a lower cost if bought as a solder yourself kit, or plain PCB.