At PlasmaDan Electronics, we've always been committed to fostering the spirit of creativity and DIY electronics. Our passion for the Raspberry Pi community runs deep, and today, we are thrilled to announce a significant step in sharing our love for making and creating. We're releasing our exclusive PCB designs publicly under a "Pay What You Want" model, giving you the ability to build your own boards using our designs.
Pay What You Want
The "Pay what you want" (PWYW) model is all about giving you the freedom to decide what value our work has to you. Whether it's a token of appreciation or a more generous contribution, it's entirely up to you.
We want our creations to be accessible to everyone. You can choose to pay what you feel is fair based on your budget and the value you see in our designs, even if it's zero!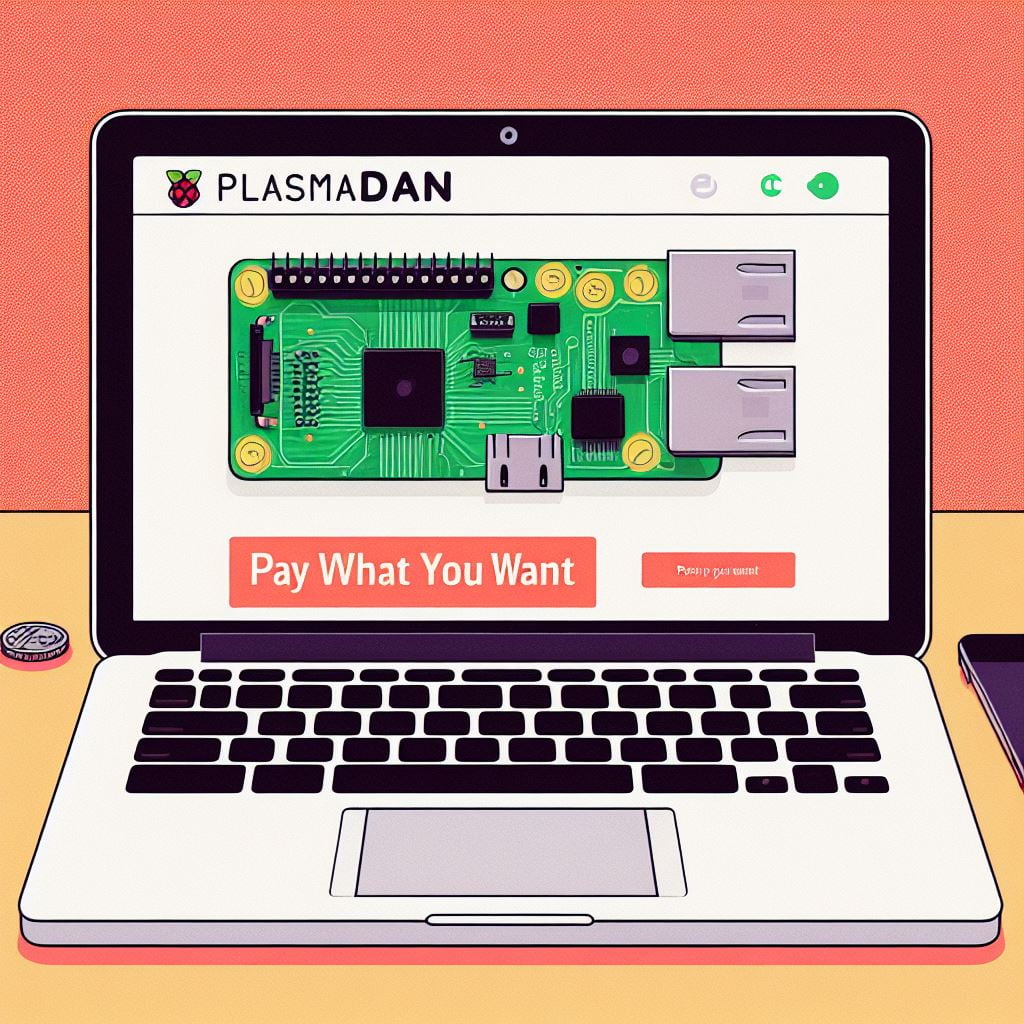 PWYW vs Open-Source
You might wonder why we don't simply open-source our designs. While open-sourcing is a popular choice in the maker community, it can undervalue the creative effort and resources we've invested in our products. It could also leave our designs vulnerable to misuse or misrepresentation. As a small store, we have limited resources to protect our intellectual property.
The PWYW model strikes a balance between sharing and protection, allowing our community to directly support us while promoting innovation. It encourages fair compensation for our creative effort and quality control over our products while providing the means for users to experiment and build their own PCBs using our designs.
Driving Innovation
Your contributions are more than just a payment; they're an incentive for us to continually innovate and develop new Raspberry Pi accessories!
How Does It Work?
Acquiring our PCB designs is simple and flexible. Once you've purchased your chosen digital download pack, you'll receive a pre-prepared zip file containing all the required Gerber files and assembly data. These are industry-standard files used for PCB manufacturing which most PCB manufacturers will be able to interpret.
We highly recommend PCBWay.
The best part? You can use these files as many times as you want, forever.
Authenticity Matters
We've introduced a basic usage licence that grants the buyer permission to use our designs for non-commercial use only. This means you can use our designs for personal projects, but not for resale or commercial purposes. The ownership and rights to the designs remain with PlasmaDan Electronics. Our brand name and web address must remain intact. This ensures a fair and respectful use of our designs, safeguarding both our creative work and the interests of our community.
Get Started Today
If you're eager to get your hands on our PCB designs, visit our digital downloads page here. Remember, these files are intended for non-commercial use, and by respecting our basic usage licence, you ensure that the spirit of innovation and authenticity thrives within the maker community.
Join the Conversation
We welcome your questions, feedback, and ideas. Feel free to reach out to us; your input is invaluable to us.
Happy making!